Balancing its historic and legislative roots, the Capital City has a metropolitan atmosphere made especially vibrant by its half-dozen colleges and universities, including University at Albany and SUNY Poly, the nation's premier institution in nanotech research. Residents call "Center Square Neighborhood" the Greenwich Village of Upstate New York, with Washington Park, designed by landscape architect Frederick Law Olmsted, who created iconic Central Park, provides a perfect getaway in the heart of the city.
Housing is affordable; and, plentiful bus lines, sidewalks, and bike lanes, make the city pedestrian-friendly and easy to get around. Albany offers a half-dozen venues for concerts and outdoor cultural events, including the Times Union Center, the Palace Theatre, and the Egg Center for the Performing Arts. Multiple options for outdoor lovers vary from hiking and biking trails along the Hudson river to nice getaways with breathtaking views in the nearby Helderberg Mountains.
SCHOOLS
START UP SPACES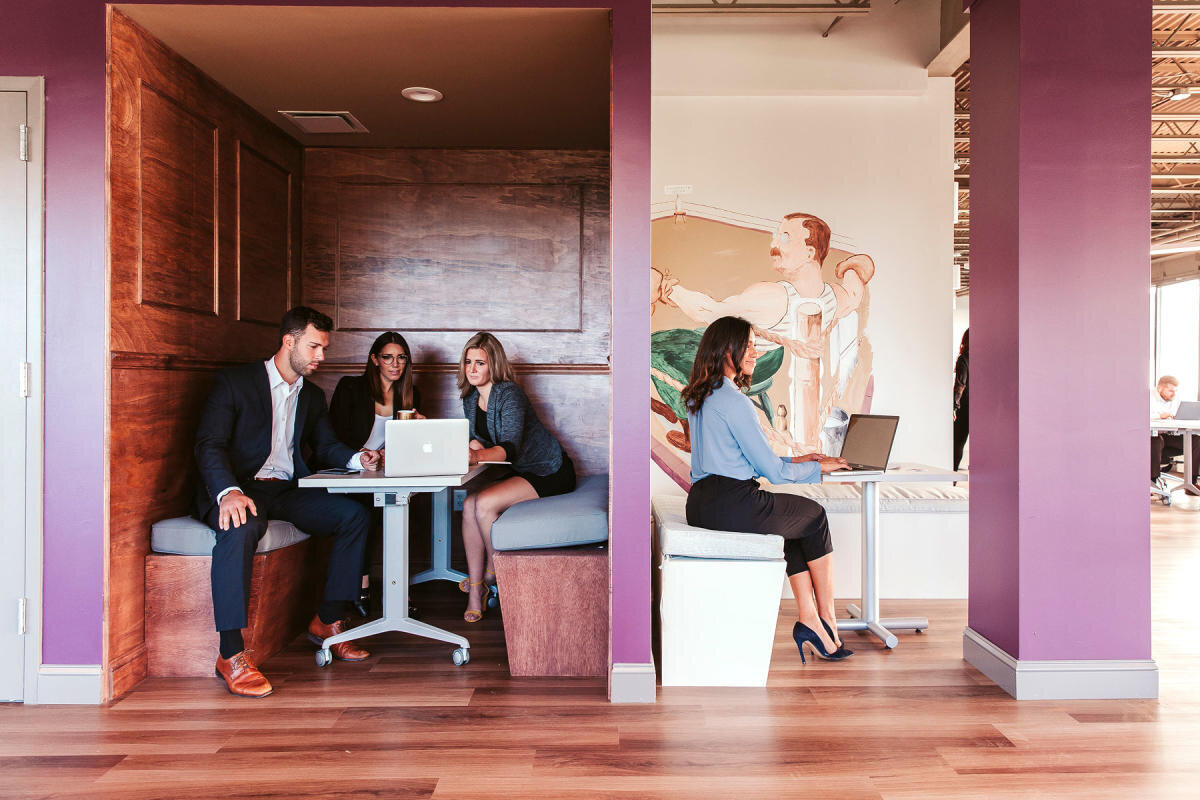 Bull Moose Club is a hyper-charged coworking space where thinkers, leaders and communicators shaping the New York State Capitol create, learn, and connect with other changemakers.
Our main floor is a former architect's studio — we have a mix of shared work areas, including meeting spaces and desks/tables, and a kitchenette with refrigerator, microwave, bottled water and coffee/tea. A surround sound system with Alexa pumps productive music in the open workspace.
Colab offers creative individuals seeking a non-traditional work environment a functional space equipped with key resources to focus and inspire ingenuity. A space where innovators, entrepreneurs, engineers, artists, students, and collaborators from all walks of life can work independently, or in groups, to accomplish their goals and achieve success.
UAlbany Innovation CENTER
Welcome to the UAlbany Office of Innovation Development and Commercialization. Our mission is to help members of the UAlbany community - faculty, staff and students