GE campus is a true landmark and the main reason why Schenectady is called the "Electric City". Founded in 1892, it employed 45000 people at the time of the second World War, and, to this day, has major presence in the area. Home to Union College, Schenectady's downtown is being revived with plans to expand Proctors Theatre, to build a new cinema, a new hotel, and a variety of restaurants. A vibrant incubator and accelerator, NYBizLab, recently opened on State Street. Future plans include accommodating the expansion of major technology companies -- Transfinder and Quirky.
Recently opened on the former site of the American Locomotive Company is the River Casino and Resort at Mohawk Harbor, a mixed-use project that includes a hotel, a marina, and a residential housing development in addition to the casino.
Schools
Schenectady Co. Community College
Startup Spaces
NYBizLab is the premier place to grow your business. We take pride in our excellent facilities and creative approach to startup and growing businesses. When you choose to grow with us you will have the advantage of networking with other entrepreneurs and working with industry specific mentors for the best tips on how to grow smart and grow fast.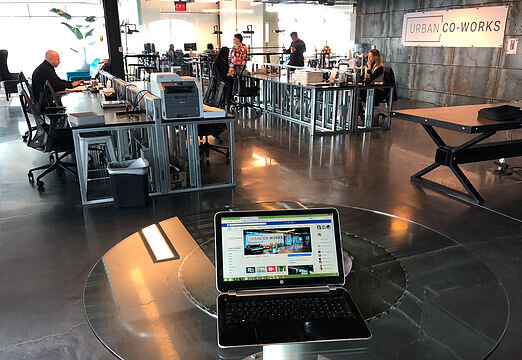 URBAN CO-WORKS is the premier office environment for startups, non-profits, consultants and other companies. Located in the heart of downtown Schenectady, NY, we are steps away from some of the best cafe's, restaurants and entertainment in the Capital Region.